Absorbent Bathroom Mats
Rs. 1,299.00
Rs. 2,699.00
SAVE 52%
No More Wet

💧

 

Bathroom Floors After Showers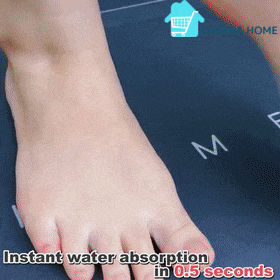 Super Absorbent Bath Mat can absorb water in 0.5 sec and gives you the complete dry experience while stepping out.
Bath Rug features an exceptionally Slim, Super absorbent, Non-slip firm bottom, a Modern rug perfect for stepping out of the shower or bath.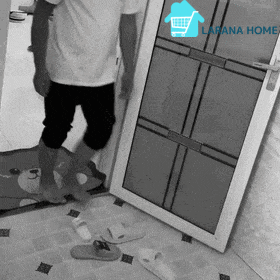 Heavy water absorption capacity
The core base of - Bathroom Rug manufacturing is its quick water absorption capacity. Our non-slip - Bathroom mats are made of PVC+Napa leather fabric, which dries faster with rapid penetration of water without accumulation.


FEATURES:
Modern world Look
 -  bathroom rug is lightweight, durable and elegant, modern design will change the look and feel of your bathroom.
High-Quality Manufacturing
 Rug is composed of three layers
Nappa leather fabric surface- Provides the quick-dry surface.

Foam absorbent layer - Speed up the absorption process and helps water to evaporate quickly.

Non-slip rubber bottom - Keep the rug firmly in place to prevent you from the chances of injuries.
Easy to clean

The floor mat is oil-proof and absorbs water quickly. It only needs to be cleaned with a brush or sponge, which saves your time and energy.
Let the Bathroom Mat add a touch of luxury to your space while making a difference that matters.

Product Details
Material: PVC + Napa leather fabric.
Product Care: Machine wash cold, delicate cycle with mild detergent, do not bleach, hang dry and shake to restore fluff




10 DAYS MONEY BACK GUARANTEE
We truly believe in our quality and service, and we want to make sure we back that up with a 10-days money-back guarantee.
If you don't you have positive experience regarding quality or service we accept return and exchange within

 

10-days of delivery.
If something is wrong with your order, you can contact our customer support team to initiate an exchange or to get a refund. Email- support@styleadda.in
FREE SHIPPING AND FREE CASH ON DELIVERY
(no extra cost)
We usually deliver in

 4-5

 business days

 

all over India.